Head to Lake Mac this January for an awesome time on the water as we sail out to explore different parts of the lake, plus enjoy a day on skis, wake-boards and tubes.
Whether you're a seasoned sailor or just starting out, our experienced team will ensure you have a great time soaring across the water on our fleet of Catamarans, Envies, Lasers, NS14s and Status boats. You might even be crowned champion of our  point-score sailing comp! Each day, we'll spend time talking about our creator God, eating yummy food and relaxing with new and old friends. At night, we'll enjoy a variety of activities including some crazy wide games. This is one week you don't want to miss – register now!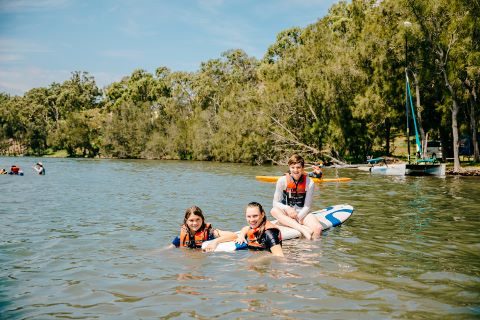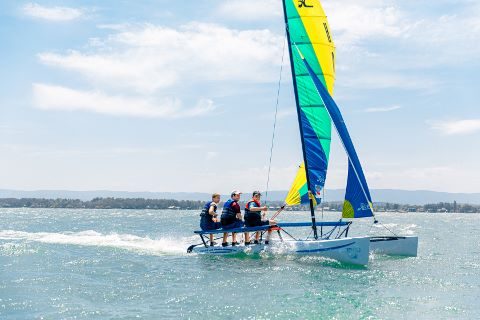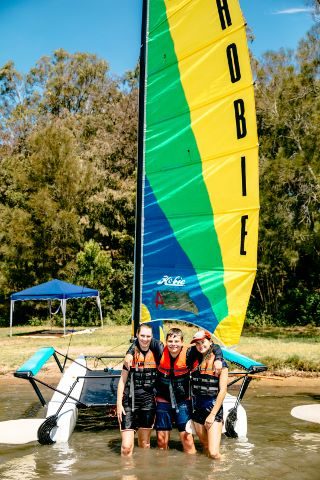 DIRECTOR/S: Matt Smyth
This is Matt's sixth CRU sailing camp. He attends Southside Christian Fellowship, lives near Botany Bay and gets down there most weekends to race on a Tasar (a 2-man dinghy). Despite being a busy teacher, Matt loves finding time to play and travel with his wife and 3 kids, including bringing them all to camp each year!