Love all things arts & crafts? Christmas capers is one week full of craft, creativity and christmassy vibes!
We spend all week busy with stickers, fabric, paint, glue and glitter making heaps of fun gifts, paintings and decorations to give away for Christmas or take home to decorate your room. By the end camp you'll have many creations, including a delicious lolly covered gingerbread house, made by you of course!! This is a week you don't want to miss. We also get outside for lots of fun onsite including wide games and activities like the new indoor high ropes. It wouldn't be summer camp without cooling off in the pool each afternoon with all your new friends and fun leaders! Each day we spend time hearing about Jesus and the most special Christmas story! As the sun goes down our fun times with continue with a movie night, big games and a fun CHRISTMAS theme night! Could it get any better??!

*Please check when your school holidays start as not all schools are on break during this week of camp.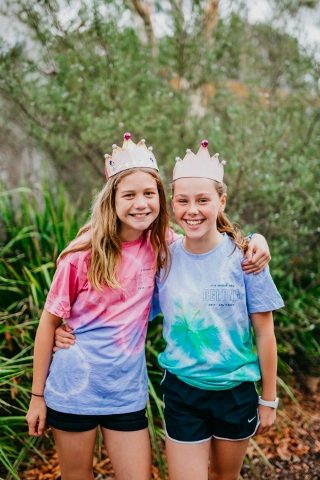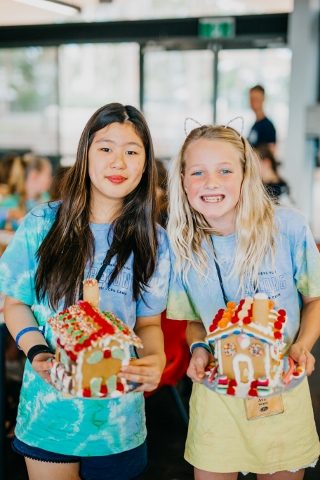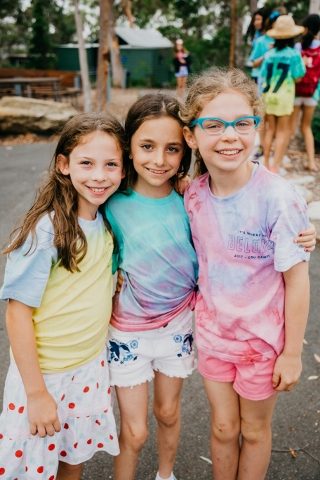 DIRECTOR/S: Meg Anderson & Emily Braga
Emily attends St Matthew's Anglican Church, West Pennant Hills and Meg attends St Paul's, Castle Hill. Both are studying primary education at uni and absolutely love craft, as well as telling kids about Jesus. They are looking forward to seeing you on camp again this year!