Home from camp and missing your CRU friends already? Connect online with friends, leaders and local Christian groups; check out stacks of photos; ask and find answers to tough questions; and register for next season with your mates!
Connect with Friends & Leaders
Connect online in the camp group
Camp Reunion – secondary camps
Catch up with all your friends from CRU Camp at the post camp reunion. Details posted in your online camp group.
Check out your camp photos!
Check out our gallery of photos from the latest season of camps.
Photos will usually be available within 1 week of camp finishing.
Send a message to your leader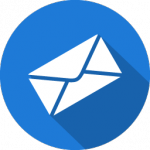 Find a kids club, youth group, church or Christian group at school
Keep exploring who Jesus is and be encouraged in your faith:
Find out more about God
Still have questions about God? Check out these cool blogs, talks, articles, videos, links and more.
Feeling down or worried?
Reach out or read up if you (or a mate) aren't feeling great.
Share your camp story
Did camp change your life? We'd love to hear about it… Tell us your story.
Or you could just go on another camp!